To My Sister (or Brother) that is ready to Find Your Voice Again and Tell Your Story,
You are beautiful. Stunning, actually.
You used to be so confident in using your voice; in speaking up for the things that mattered. Somewhere along the way, something shifted and before you knew it you had begun (in a way) silencing your voice. Why have you started hiding in the background afraid to be highly-visible? Knowing that you are only one decision away from the life that you've dreamed of having. From making the money you've dreamed of making. From securing the big opportunities that you know have your name written all over them. Knowing that there is a longing inside of you to be free. Knowing that you have done the work. Knowing that your very essence is the thing that will change your whole life for the better.
Keeping your Story a secret is cramping your style and killing your vibe!
You are NOT showing up fully as YOU, and therefore you're not really building a legacy (and we both know legacy is super important to you).
You're brilliant and everyone around you tells you this all the time. What many people don't know is that you battle a lot of internal struggles with your story that keep you paralyzed in servant-like mode to those around you.

You've been wondering for far too long how can you, this high-achiever, allow year after year to go by and you still struggle to reach the apex that you so desperately desire.
Why do you keep doubting yourself? You've used your brilliance to build success for so many others (employers, friends, clients), now it's time to really do it for you.
You've found your way here because you're ready this time and you know it.

You're safe here. Yes, you want a business or career that is luxurious, but most importantly you want to feel like you.
The you that you knew you were meant to become in this lifetime.
You're ready to stop hiding behind your story.


You're ready to re-ignite your voice.

You're ready to speak up and live in your truth.


An

d to make dang good money and beautiful friendships in the process.
I'm ready to guide you and support you and acknowledge you because it is time.
You see so many others having massive success and you've secretly thought "now if THEY can do it why hasn't it happened for me?"
You have a massive message that needs to be heard and it's time to tell it! It's time to find your voice again, develop it, and use it to tell your story (and make some money while doing so) and
I AM HERE TO HELP!
Together, we will:
Re-ignite your voice. That powerhouse voice that you used to have will return by the end of Week 2!


Uncover the story in your life that will give you the most traction the quickest and help you learn how to tell it online.


Discuss how to find the audience that is going to be most receptive to your story and help you start building influence and connections there.


Go over options that you can use to turn your story into an asset over the next 6 months



Build a sisterhood that is UNMATCHED! The goal is for all of us to #win.
I've taken the first step in pouring out my heart to you. The next step is yours to take. It's time now. Click the Button to get started.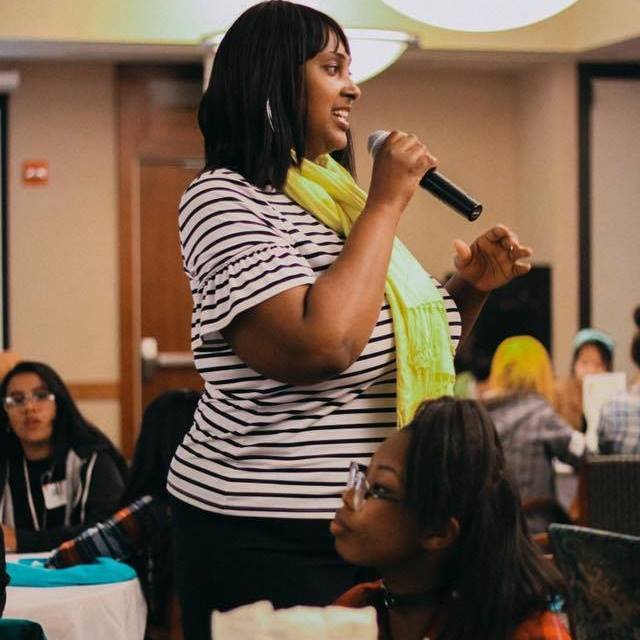 ...This process has been useful. My aha moment was having to really think about why I didn't feel completely in sync with my thoughts for my one exercise. I feel like I know who I am talking to or who my clients are. Although I have a wide audience I feel like I "get it." But niching down in my speaking to ensure that what I know is actually being said are different. So taking some time to really get more connected to my answer was great. The other one is about the message I will stand for or no longer stand for and the #CelebrateeveryBody hashtag. I created it before but had rarely used it. Now I plan to make that a full part of my platform.
--Alexandria T. Harris, AYV member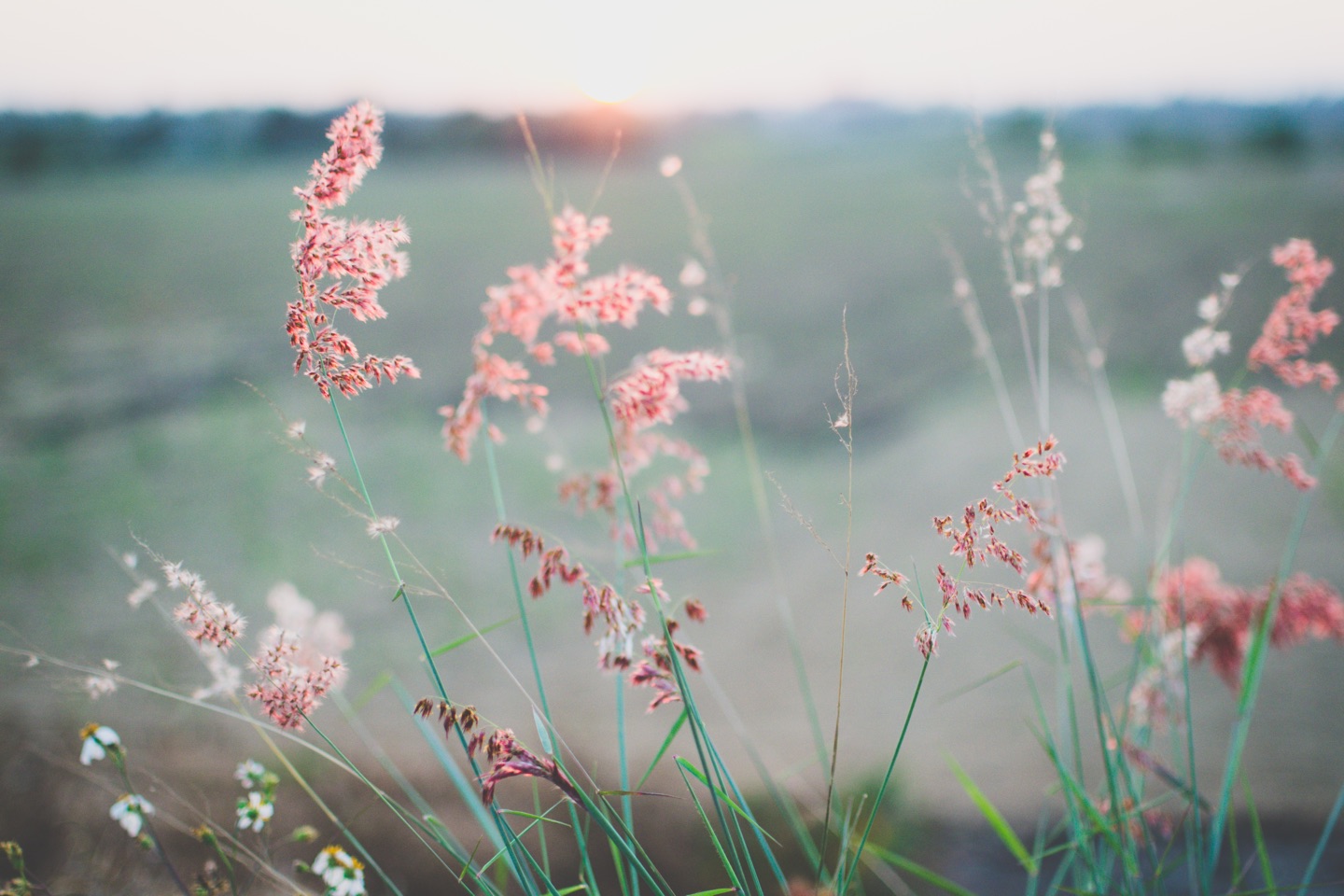 "All things work together for my good. I am in several groups on Facebook. Today they have been flooded with one topic; the very topic I am writing for my stand. A subject near and dear to my heart; infertility and motherhood. I hear You Father!"
- TJ, AYV member
Frequently Asked Questions
Do I get access to you?
Yes! This is why you NEED to join now while seats are still available. Each week there is a Live Q&A where you can hop on and ask questions and get input. For those in the coveted 6 private mentoring spots, you get 1-on-1 access to me in addition to the live Q&A calls. This means we get to speak personally on a deeper level to bring YOUR truth out of you and into the world in a way that feels magnetic to you. After the 7-Week Live Experience is over, attendees can purchase a seat in my monthly membership to continue with access to me each month! Also, those who make a full investment upfront are invited to an intimate meet-and-greet call with me and a small group of other members where there is an additional chance to speak with me directly about your story, your life, your challenges, or whatever else you feel is relevant to awakening your voice.
When does the course start and finish?
Awaken Your Voice LIVE begins at the end of October 2018 and runs for 7 weeks through December 2018. AND all attendees will have access to the course materials through the end of the year! This means you don't have to worry about "not having time to finish". To maximize your investment, I strongly encourage attendees to participate while the course is being facilitated live, which is where we can truly make the transformation that you so desperately desire.
What is your refund policy?
I am confident that those who show up and do the work will see the way they show up in their life transform before their eyes. Because of the significant amount of time and resources that have been put into this program (coupled with the fact that there is live coaching and consulting access), there are no refunds, period. In addition, be reminded that you will have access to all of the course materials through the end of the year so there is plenty of time to work through it at your own pace if needed.
What if I can't join now? When will be the next opportunity?
First off, thank you for your interest! Awaken Your Voice (AYV) is life-changing. AYV Live is only run once (maybe twice) per year, so you do not want to wait! AYV Live is the most affordable way to get live coaching around your story, your life, your leadership, your struggles, your successes, you name it. In addition to this being the most affordable coaching option by far, payment plan options are available. If you are unable to join AYV Live for whatever reason, please reach out to inquire about my advanced mentoring options for those who are further along in their journey.
Your Instructor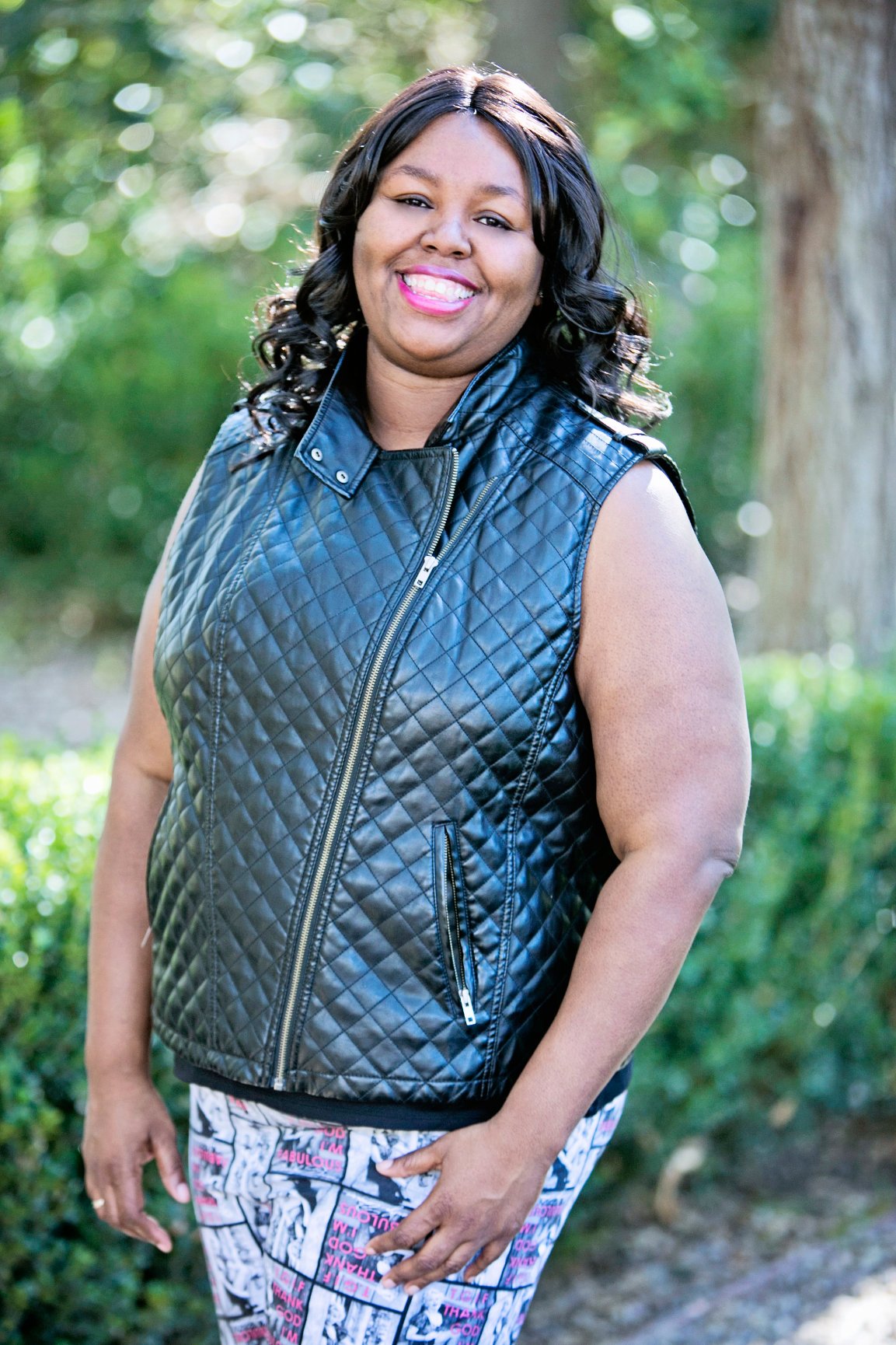 I am a leadership consultant and certified leadership coach for women ascending into high-profile or higher-levels of leadership. I've been coaching and consulting in different capacities for over 10 years.
My most significant work is in working intimately with women to support them in getting out of their own way, trusting their own intuition, and having the courage to put the most sacred (and often vulnerable) pieces of their life story together into legacy-building, money-making assets that they can leverage to accelerate their businesses or profiles for years to come. Basically, I support my woman. My one. We delve into her life. If it's business support and advice that's what she gets. If it's advice about managing her personal life, or building her network, or growing in her leadership capacity, you name it we deal with it.
There is a serious NEED for women to trust. Trust themselves. Trust their capabilities. Trust that they are the answer that someone needs RIGHT NOW.
I am a speaker and the foremost authority on couture confidence. I have expertise and insight into how stigmas & stereotypes can keep high-achieving women leaders (career girls, entrepreneurs, and those in the C-Suite) from believing bigger and truly becoming who they were created to become in this lifetime.
Recently, I've been brought into opportunities to consult on workplace equity (racial and gender bias), microaggression, and helping "white women of privilege" (this is how THEY identify themselves) to support, collaborate and liaise with women of color. This last piece has been really dear to me because these are women who feel more compelled than ever to more deeply connect to supporting their sisters of other backgrounds.